— GAME DAY SPECIALS—
**Food specials are for DINE IN ONLY & ONLY during the football games**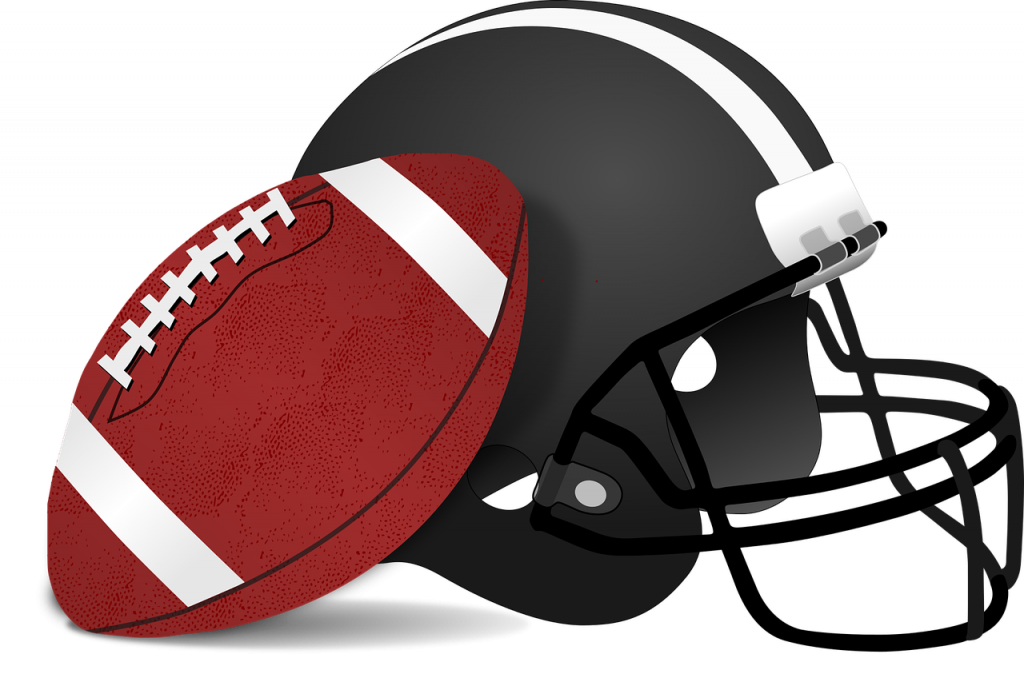 Miller Lite Stadium Cups (22oz) $3
Miller Lite & Coors Light Buckets $15
Fangio Sliders $9.99
Three meatball sliders topped with melted provolone cheese. Served with homemade chips.
Nagy BLT $11.99
Grilled chicken breast, provolone & cheddar cheeses, bacon, lettuce, tomato, and cajun ranch dressing. Served on toasted wheat bread.
Club Dub Sandwich $11.99
Sliced turkey, ham, bacon, swiss, avocado, lettuce, tomato, and garlic mayo. Served on wheat bread.
Cheese Curds
1/2 lb. $7.99
1 lb. $14.99
69¢ Jumbo Wings
(10 wings min. 1 sauce only)
**Wings special only available DURING the games**
WINE
 DOWN WEDNESDAY
SHOELESS JOE'S VODKA
Handcrafted *Gluten-Free
Produced Exclusively for Shoeless Joe's by a Local Craft Distillery
$5 MIXERS
HUMMUS & VEGGIES – $9.99
Roasted Red Pepper Hummus served with pita bread, celery, & carrots.
CARNE ASADA FLATBREAD – $9.99
Sliced skirt steak, pesto, mozzarella, homemade salsa, green onions, & cilantro.
1/2 PRICE BOTTLES OF WINE
$5 WINES BY THE GLASS
$4 DRAFTS
**Some not included**
$5 FIREBALL SHOTS
$5 CAPTAIN MORGAN MIXERS
— ALL DAY LUNCH SPECIALS —
Sandwiches served with your choice of Homemade Chips or Homemade Cole Slaw
Add House Fries for $1
Tater Tots, Sweet Potato Fries, or Onion Rings $2
Add a cup of soup or Side Salad $2
— DAILY SPECIALS —
All dinner specials served with your choice of a cup of soup or side salad
SUNDAY-WEDNESDAY 
PRIME RIB SANDWICH +Sliced Prime Rib with au jus, served on Italian bread………..$10.99
TURKEY PAISANO +Sliced turkey breast, lettuce, tomato, Provolone cheese and our pesto mayo. Served on wheat bread………$9.99
CHICKEN MARGHERITA WRAP +Grilled chicken, lettuce, tomato, fresh mozzarella, fresh basil, garlic and extra virgin oil. Choice of wheat or flour tortillas………..$9.99
MEATLOAF SANDWICH +Our homemade meatloaf topped with Provolone cheese, caramelized onions and our spicy sweet heat glaze. Served on Italian bread………..$9.99
CHICKEN PARMIGIANA +Lightly breaded, Italian seasoned, boneless chicken breast topped with Marinara Romano and Mozzarella cheeses. Served with Rigatoni………..$13.99
CHICKEN MARSALA +Boneless chicken breast sauteed with fresh mushrooms and Marsala wine sauce. Served with Ragatoni………..$13.99
MEAT LOAF +Lean ground beef and pork seasoned with garlic and herbs. Served over mashed potatoes fresh vegetables, topped with caramelized red onions and spicy honey mustard glaze…………$13.99
THURSDAY
STEAK TACOS +Three (3) corn or flour tortillas filled with steak, lettuce, tomato and cheese. Served with a side of guacamole and salsa……….$

9.99

CAJUN CHICKEN QUESADILLA +Large flour tortilla, brushed with Cajun seasoning, filled with Cajun chicken, mixed cheeses, sautéed onions, and red and green peppers. Served with a side of salsa, sour cream, and guacamole……….$

9.99

STEAK BURRITO +Large flour tortilla stuffed with steak, lettuce, tomato, cheese, sour cream, and refried beans. Served with a side of guacamole and salsa……….$

9.99
FRIDAY
JOE MACC FISH SANDWICH +Corona beer battered Cod, American cheese, lettuce, tomato, tarter sauce on toasted Italian bread…………$

8.99

PEPPER & EGGS SANDWICH +Sweet peppers and seasoned eggs served on Italian bread…………$

7.99

GRILLED CALAMARI +Marinated in olive oil, lemon, oregano, salt, black pepper, and crushed red pepper….$

10.99

FISH FRY +Beer battered haddock filets served with house fries & homemade coleslaw…………$

11.99

LOBSTER MACC & CHEESE +Rigatoni pasta with our secret sauce recipe with lobster meat, topped with bread crumbs and baked….$

11.99

LOBSTER BISQUE SOUP +Cup $

4.99

       Bowl $

7.99
SATURDAY
POT ROAST SANDWICH + Tender pot roast piled in between a brioche bun topped with onion strings and gravy…………$

9.99

PRIME RIB DINNER + 12oz Prime Rib. Served with choice of potato………..$

19.99

LOBSTER BISQUE SOUP + Our secret recipe. We use real lobster meat.
Cup……

$4.99   Bowl……$7.99
HAPPY HOUR
From 3 – 6
$4 Drafts (some not included, ask your server for details)
$5 House Wines (Merlot, Cabernet, Moscato, Chardonnay)
$5 Smirnoff, Tito's Handmade Vodka, Captain Morgan, Bacardi, Jack Daniels, Jameson, Jim Beam Mixers
Miller Lite & Coors Light Buckets $15
1/2 Price Select Appetizers & Pizza
1/2 Price Lead Off Hitters
DRINK SPECIALS
MONDAY

Blue Moon Pints………….. $4

Smirnoff Vodka Mixers….$5

Jager Bombs……………….$5

TUESDAY

Sam Adams Pints………………………….$4

Tito's Handmade Vodka Mixers……..$5

Rumplemintz Shots……………………..$5

WEDNESDAY

$4 Drafts (Some not included, ask your server for details)

Captain Morgan Mixers………$5

Fireball Shots……………………$5

THURSDAY

Modelo Especial Pints………………$4

El Nacimiento Blanco Shots……..$5

Chiwahwah Margaritas…………….$5

Tequila Sunrise………………………$5

FRIDAY

Revolution Fist City Pints……………$4

Pomegranate Martini………………….$7

Long Islands…………………………….$7

Vegas Bombs…………………………..$5

SATURDAY

Blue Moon Pints………………………….$4

Pomegranate Martini………………….$7

Long Islands…………………………….$7

Vegas Bombs…………………………..$5

SUNDAY

Miller Lite or Coors Light Pints………$3

Absolut Peppar Bloody Mary…………………….$7

Limoncello, Lucano Amaro, & Sambuca Romana…………………….$5

Mezzacorona Wines (by the glass)…………………….$5

Mezzacorona Wines (by the bottle)…………………….$19.99